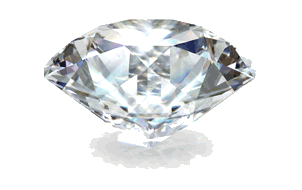 Soni Diamond Business Institute
INSTITUTE OF
ROUGH DIAMOND BUSINESS,
POLISH DIAMOND BUSINESS
AND JEWELLERY BUSINESS.
25 Years Running Business Experience Person(Sir)
Every year international trip for business
Extra knowledge-able theory related to Diamond Business every Saturday.
Special support of Sir in market for purchasing & selling every day.
Personal attention to every student
SDBI's special Diamond kit is provided.
Teaching the 6C of diamond business
Color | Cut | Clarity | Carrate | Cost | Confidence
About Soni Diamond Business Institute (SDBI)
Soni Diamond Business Institute (SDBI) was established in 2000 in the Diamond City of India, Surat. Institue is headed by Mr.Shreyan Soni, having more than 25 years of running experience in diamond market and rough diamond manufacturing. This is the only institute, where coaching is done by Shreyan Soni Sir only. There is no faculty, all teaching is done by Shreyan Soni Sir. Institute is located in the heart of the city, Gokul Apartment, Opp. Tejas Classes, Sonifalia, Surat . The institute is just two km. away from railway station & bus station, & 15 km far from the airport. We are member of Gujarat Diamond Industries owners' association. At SDBI, We offer different certificates & Diploma Courses related to diamond, Jewellery & Jewellery designing education
100% practical knowledge of rough and polished diamond business with market, valuation and method of calculation. Jewellery valuation, solitaire valuation according to domestic & international markets, Jewellery designing gem identification, etc. are given here. Laboratory, career guidance, placement assistance made us No. 1 private institute in the state of Gujarat.
More than 500 students have gained knowledge from here till now and they are doing their own business of rough and polished diamonds in all over indian and intrenational market. Jewellery or doing job in reputed firms like export houses, Jewellery manufacturing units, show rooms..
For ladies special home training also available with highly knowledgable ladies.